Time in an artistic glass factory like ours has really stopped, it's no joke, and the way of working is always that of our Etruscan grandparents who worked and blew it in the same way, the same one that gave rise to our contemporary CRYSTART series. The series dedicated to contemporaneity with within it an explosion of concepts, history and passion experienced by those who have spent a lifetime in a glass factory.
Owning one of our objects, being aware of how it was produced and that it contains meanings that go beyond the simple container or bottle, is the spirit that moves the entire series.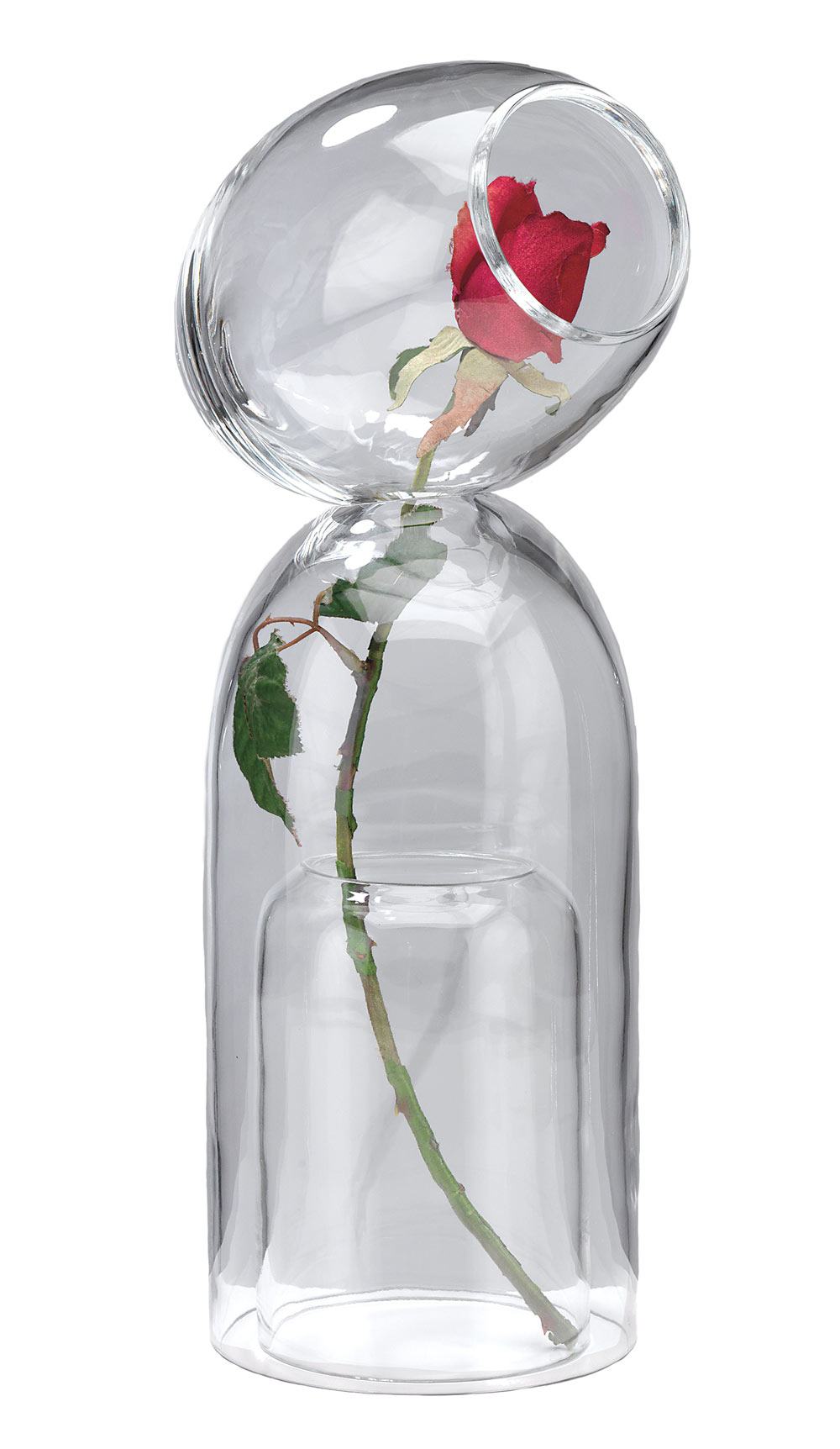 The "collars" series, for example, is nothing more than the name that the glassmakers assigned to these objects as soon as they were finished due to the presence of the finely metallized collar, the same applies to the "Mars" series because of that upper joint that vaguely recalls the spatial bases up to the series of "millerighe" and so on.
All the series were born by themselves, they were already there in the oven: the glassmakers discovered them by blowing and baptizing them one by one, we just tried to identify them by taking up and collecting the sensations of the glassmakers. Never a series was born with so much spontaneity and with so many values ​​within it, our story ends here for the moment, it is only the end of a chapter that we are sure will open others for a very simple reason: by now the mechanism has been triggered. and fortunately it also allows any customers to interact with the life of the glass factory by purchasing our products.